Slide
Your Reliable Reinstatement & Restoration Expert
We've served our clients with quality and expert services for more than 15 years in this business.
tiler-working-renovation-apartment
OUR TOP PRIORITY IS OUR CUSTOMERS.

Customer satisfaction is our first priority at Reinstatement & Restoration, so we put your needs first and are always working to provide the finest service possible.
medium-shot-construction-worker-smoothing-wall
Providing Superior Reinstatement and Restoration Solutions
We specialize in offering focused reinstatement and repair services, assisting clients in promptly returning their buildings to the landlords in their original condition at the greatest price and value.
Property restoration is a common requirement for all landlords, and such work is often only performed after business hours. They have a specialized in-house team of BCA Core Trade masons, electricians, plumbers, partition & false ceiling specialists, and painters that can be mobilized quickly to carry out any complex tasks to satisfy the needs of clients and landlords properly and on schedule. Restoration projects typically entail removing furniture and other items as well as wall partitions, electrical wiring, false ceilings, cupboards, raised floors, carpets, and other items. To avoid any potential misunderstandings, it is usually important to double-check the lease or the lessor.


We provide trustworthy and expert restoration services for
all of your many tasks. Our services include store reinstatement, office reinstatement, hacking services, and demolition services for both commercial and residential premises.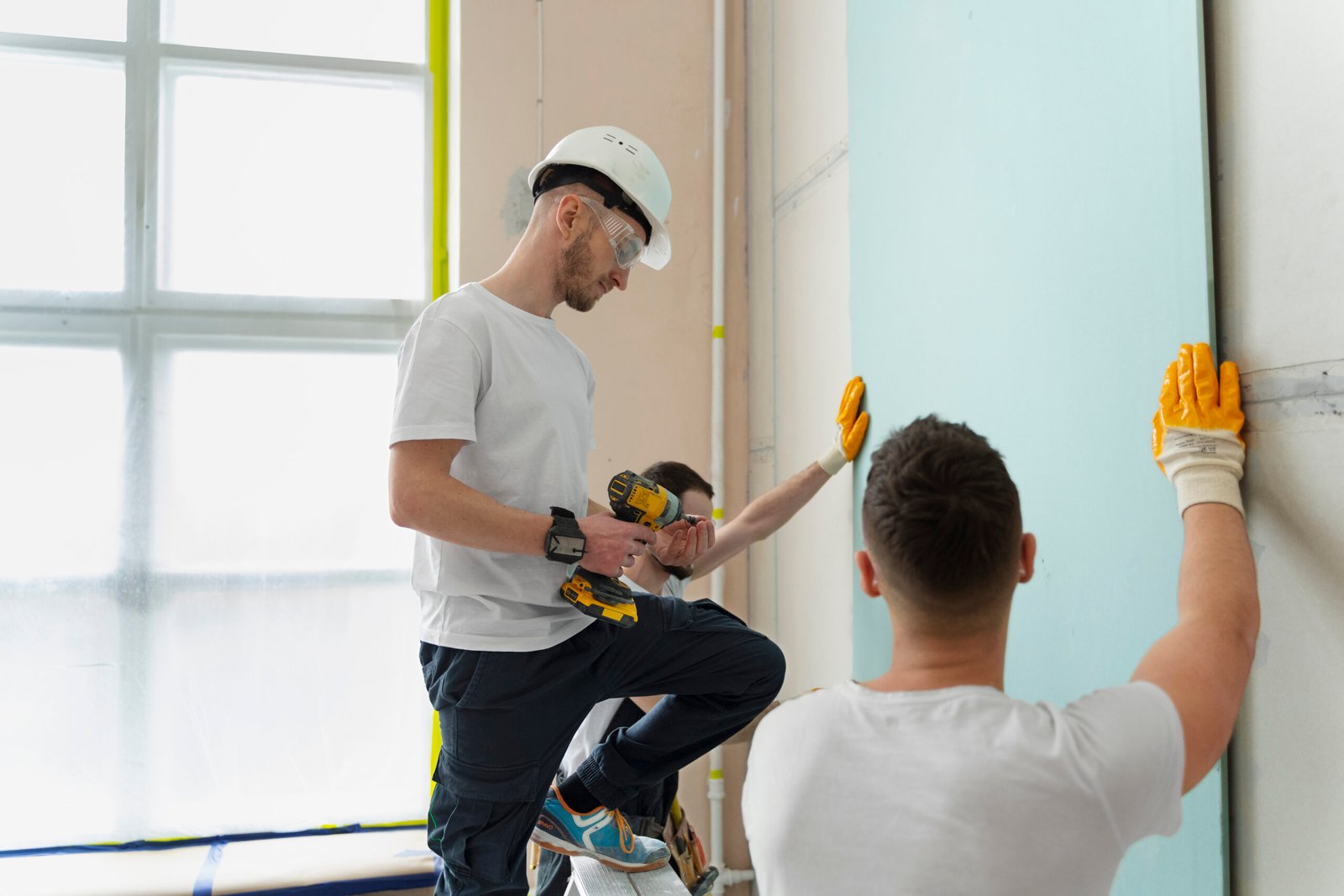 Shop Reinstatement
We understand that unforeseen circumstances can occur, and that's why we're here to help you with our shop reinstatement services. Our team of experts is dedicated to providing you with the best service to ensure that your shop is reinstated as quickly and efficiently as possible.
Drywall Partitions
Drywall partitions are the ideal choice for renters who move in and out frequently. They are excellent as they are simple to install and disassemble. Aside from being a low-cost choice, drywall partitions can be soundproof or fortified with fire and moisture resistance.
Reinstatement Work
Office, retail, and industrial space reinstatement of the highest professionalism is offered for projects of all sizes. We will be able to execute reinstatement using our vast experience if your rental agreement has ended or thinking about transferring your workplace.
Increase Value of your property by
Staging
Home and office staging is a proven strategy for increasing the value of a property. By presenting a well-staged space, you can make a positive first impression on potential buyers or tenants, ultimately leading to a higher selling or rental price.
Highlighting the property's best features:


Creating an inviting atmosphere:

Maximizing the space:

Neutralizing the space:

Demonstrating the potential of the property:
Whether you're looking to sell or rent your property, investing in home and office staging can pay off in the long run.
"Working on the restoration of our home with you and your crew has been a pleasure. Many thanks for all your effort and, most importantly, for your thoughtful consideration of our constraints.
Should the need arise, I would be more than happy to serve as a reference for your business."
"I understand that you must be really busy, but I still decided to take the time to email you. In the past several months, I have seen that every claim that you have managed repairs for has resulted in nothing but positive feedback from our clients on your professionalism and the excellent work you have performed."
"I've reviewed the completion certificate that is attached, and I want to say that I agree that the reinstatement work has been finished to our satisfaction. You Guys have a wonderful Work. Thank you very much for the help you gave us through our restoration of our office ; we really appreciate it."
Is your lease about to expire
We promise all of our restoration work will be reasonably priced. Dedicated project manager leading professional team with expertise.

Check with us right away for a precise assessment of your reinstatement costs.